Drop Zone - Cape Town
It's a 25 minutes drive from Cape Town along the west coast to the drop zone "Delta 200". Only from this place you can catch the perfect views of Table Mountain, the city and the west coast - from above!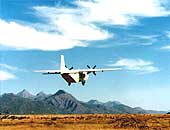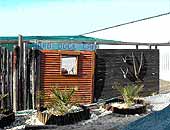 Cape Town is situated in the south between the mountain and Table Bay and from 11.000 ft you can even spot Cape Peninsula and the Cape of Good Hope. To the west you will find Robben Island and in the north the Lagoon of Langebaan can be seen - a perfect spot for those of you who kite or windsurf.

The drop zone offers the latest student and also rental equipment and is run by professional and highly qualified skydive instructors and pilots. There is also a classroom, a huge packing area in the hangar and a safe place for your own equipment - it is even fireproof.

Usually a Cessna 182 and a Cessna 210 fly the skydivers to altitude. For our lazy bunch there are even packers at the drop zone. Safety standards can be compared with European or American ones and in some cases even higher. All AFF instructors had at least 800 jumps but most of them lots more.

The Hard Dock Cafe offers you yummy breakfast, tasty burgers and lots of cool drinks during opening hours of the drop zone. Also the perfect place for a cool beer after a day skydiving or to celebrate your passed AFF course!
Related topic Drop zone Winelands